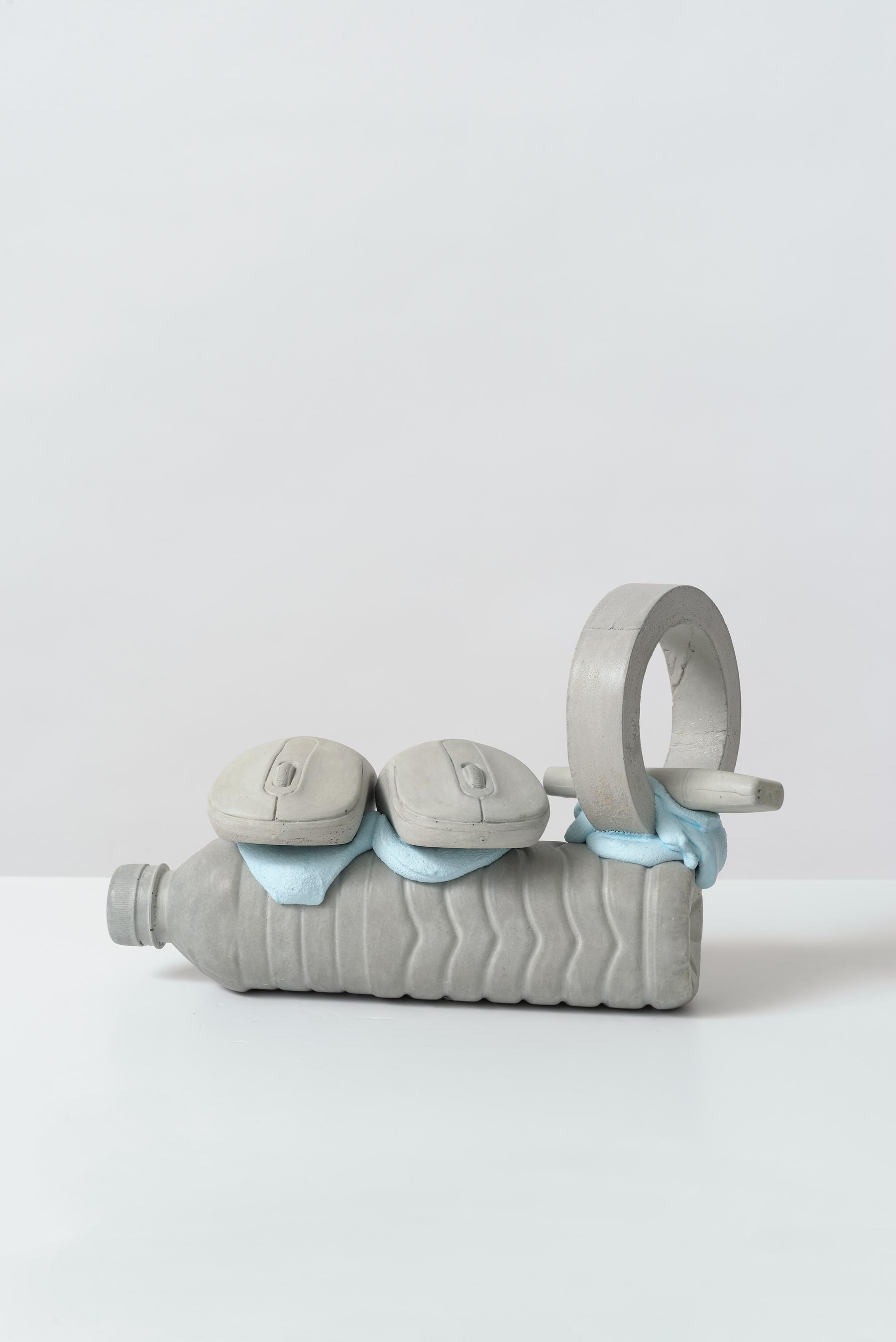 Against the sun going down over the shops and the cars and the crowds and the town are playful reflections on human civilization and the grim outlook on collective futures, colliding worldviews, and the precarious act of seeing.
This series of sculptures consists of ordinary objects cast in grey concrete, an amorphous material that has shaped global urbanism for centuries. The objects defy cultural, class, or gender specificity and are universally recognizable; a plastic water bottle, a computer mouse, a roll of tape, a light bulb, a banana, or an extension cord. As fossilized units of contemporary culture, the artifacts are stacked in accidental constellations and resemble totemic offerings held together by dripping colored mortar. The casual application of the mortar mimics the approach of a bricoleur, as seen in small towns or emerging nations, where the use of a 'modern' material escapes the realm of planned and structured logic.
When the lights are turned off, the sculptures glow and transform from ordinary, realistic objects to images with fictitious, painterly qualities. The paintbrush marks render the sculptures into delicate, two-dimensional images that seem to defy gravity, as the mortar holds the objects as well as partly obscures them. While appearing as innocent objects in the day, at night they become enigmatic, elusive, and ethereal, releasing their complex forces.